Pursuit Drill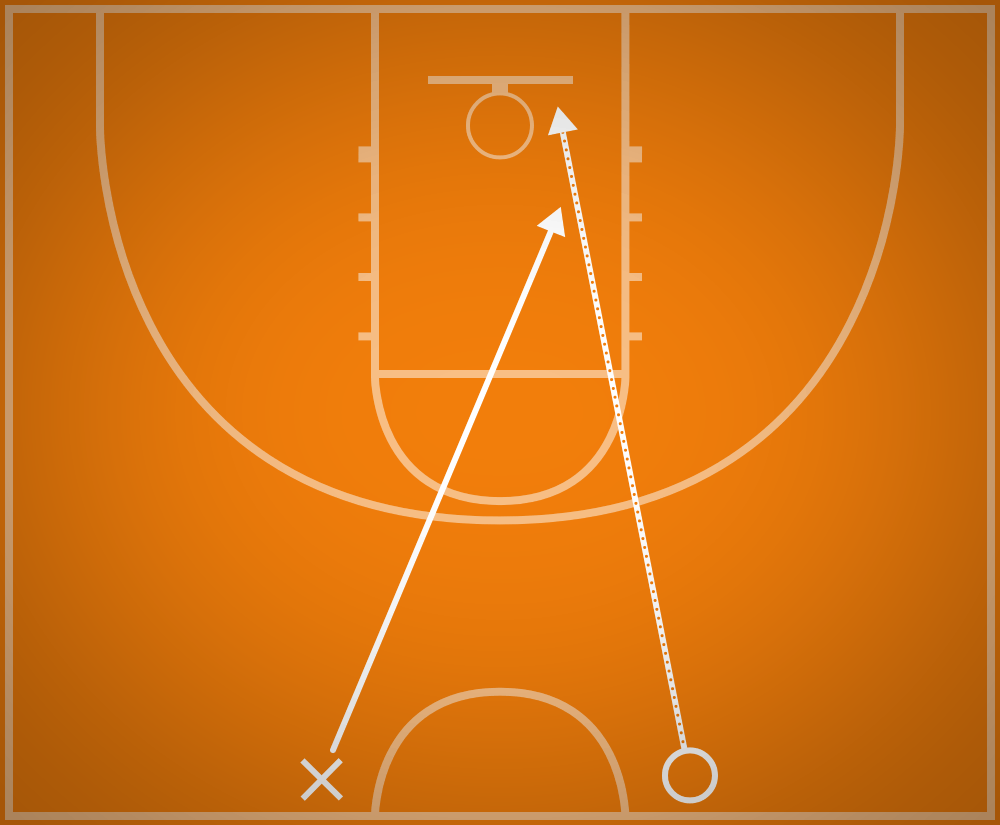 Setup
Two players line up on the half court line, one on each side of the half court circle. The player on offense
Purpose
This drill serves a dual purpose of both simulating a real basketball situation as well as sneaking in some conditioning work. Due to the drill consisting of repeated long sprints from half court to the hoop, it forces players to work on their endurance and conditioning without having to actually think of it as a conditioning drill due to the fact that their minds are occupied on trying to win the competition at hand.
Drill Description
The drill starts when the player with the ball begins dribbling. The start for the defender is reaction based on the first movement of the offensive player because there is no audible signal to start.
Once the players are racing towards the hoop, the concept becomes quite simple. The offense is trying to score the layup while the defense is trying to pursue the ball handler and cut him off before he can score. This is a straightforwards one on one fast break situation that trains players to work on both he offensive and defensive side of the situation.
The drill comes to a conclusion when either the offense scores a point or the defense is able to secure a steal or a rebound.